We currently employ a staff of twelve including five qualified Chartered Accountants. Our directors and staff have extensive audit, consultancy and commercial experience which allows us to provide professional and practical approaches to business solutions for our clients in a timely and efficient manner. All our work is supervised at director level.
Directors
Shay O'Kelly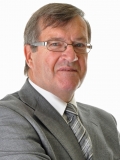 Shay is responsible for the audit and financial service areas of the practice. He founded the practice in 1981 having qualified in 1974 with Gardner Donnelly & Company (now part of Deloitte). Shay has over 38 years experience working with clients across a variety of industries. In addition to audit work, he has advised various companies on all the financial aspects of their business. Shay is a fellow of Chartered Accountants Ireland.
Josephine Mitchell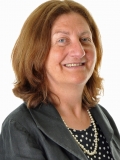 Josephine advises on the corporate and personal tax affairs of all the clients in the practice. Josephine trained with John A. Carney & Co., Chartered Accountants, before joining Deloitte. Josephine joined the practice in 1983. She has established herself as an expert witness and forensic accountant and in this area of her work she reviews documentation, prepares reports, attends settlement meetings, and gives evidence in Court when required. Josephine is also a fellow of the Chartered Accountants Ireland and an Associate of the Irish Taxation Institute.
Eoghan McMorrow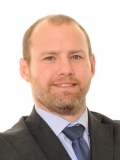 Eoghan is responsible for the technical and business service areas of our practice. He graduated from Dublin City University with a Bachelor of Business Studies and qualified as a Chartered Accountant in 2005 with O'Kelly & Co., subsequently joining Moore Stephens Caplin Meehan (now merged with RSM Farrell Grant Sparks), where he also completed his diploma in IFRS. In 2008, he returned to O'Kelly & Co. as audit manager and is now a director of OKC Business Services Limited. Eoghan is also a Chartered Tax Advisor (AITI). www.linkedin.com/in/eoghanmcmorrow
Our Team include:
Ingrid Smith TMITI - Ingrid joined us from college and has progressed through the firm working in a number of different areas. She now specialises in personal tax and manages a large portfolio of clients ensuring they organise their affairs in a tax efficient manner and that they comply with all their regulatory requirements. In addition she is responsible for the company secretarial and corporation tax returns for all corporate clients and ensures that they adhere to their statutory obligations.
Mary O'Grady IATI - Mary joined the firm from college and qualified as an accounting technician under the Firm training programme. Mary is a key member of our outsourcing team. Her role includes client relationship management, preparation and review of monthly management accounts, filing tax returns and liaising with clients re ad-hoc accounting and tax compliance queries.
Anne-Marie Donnellan ACA LIB QFA BBS - Anne-Marie (also known as Molly) joined us as a trainee accountant after completing her BBS Accounting & Finance degree at the University of Limerick. Molly qualified as a Chartered Accountant in 2012 and now acts as an assistant audit manager. She completed a Certificate in UK and Irish GAAP – FRS 102 with Chartered Accountants Ireland in 2014. Molly is also a Qualified Financial Advisor – registered with the Institute of Bankers.
Andrew Kelly - Andrew joined as a trainee chartered accountant in 2012, part of the audit and accountancy team, after completing his B.Comm in UCG.
Emily Keogh - Emily joined us in 2017 and is responsible for providing administrative support to the Directors and other team members. Emily received an honours degree in Business Accounting from ITT Dublin and is also IPASS qualified. Emily has over eight years experience in administration and accounts.
Anne-Marie Keogh Dip.BS, IATI - Anne-Marie joined us in 2013 and is a qualified accounting technician with broad business experience. Anne-Marie's principal duty in the Firm is the provision of payroll services to our varied client base.
Pat Lynch – Pat is a member of our accountancy team providing support to SME clients. He also has an extensive IT background having run his own IT business.
Claire McMullan – Claire joined us as a trainee accountant in 2016, after receiving a Bachelor of Science (BscHons) from the University of Ulster and an IATI qualification with the Northern Regional College. Claire is part of our Audit & Accountancy team.
Leanne Delaney- Leanne joined us as a trainee accountant in 2016, after receiving a First class honours degree in Business and Entrepreneurship from IADT Dun Laoghaire. Leanne is part of our Audit & Accountancy team.
Jake Doyle - Jake joined us as a trainee accountant in 2017, after receiving a First class honours degree from Dublin Institute of Technology. Jake is part of our Audit & Accountancy team.
Ping Liu joined OKC in late 2017 as part of our bookkeeping and payroll outsource team. Her role includes providing bookkeeping services to our varied client basis, filing tax returns and liaising with clients on a regular basis.